A Passion for Housing
Our team is committed to our Cook mobile home park residents, our partners, and the communities we serve.
Values
We work hard to provide the best service to each and every Cook mobile home park resident — the heart of our business. Our actions are inspired by what we call the Cook "SPARK," an acronym representing our five core values that guide our attitude and actions every day at Cook Properties.
Shared Success
At Cook, we respect, support, and trust each other because we go further when we work together as a team. This means we're all in it for the collective success of our communities and the people they serve.
Progress Over Perfection
We learn from mistakes and are patient with ourselves — all while keeping the train moving. This means our residents get the best versions of ourselves, day in and day out.
Adapt & Innovate
While we COULD stay in our comfort zones, we wouldn't grow. Cook focuses on pushing outside our comfort zone, seeking solutions and then diving in to achieve them. There's no problem we can't solve for our residents.
Radiate Kindness
At Cook, we believe that every interaction is an opportunity to lift each other up. Positivity is contagious, whether it's a conversation between coworkers or welcoming residents to their new community.
Keep it Fun
We're all about celebrating wins, building relationships, and finding joy in the journey.

Culture
At Cook Properties, we thrive on positive vibes. We like to call ourselves a "25-year-old start-up," because although we've been in the real estate business for many years, our rapid growth has been an opportunity to evaluate, adapt, innovate, and evolve literally every day! We're "work hard, play hard" people. Our best days are when we come together and celebrate achievements — big and small. We take pride in being there for Cook mobile home park residents — serving as a stepping stone to help others achieve their dream of home ownership.

We Love Furry Friends
Our offices are bustling with an assortment of four-legged support staff. Get to know the "hardly working" Cook team members.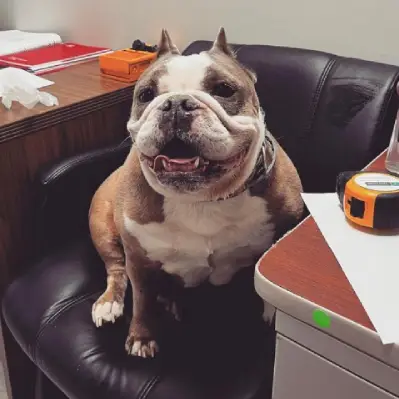 Luna
Dog Mom: Katie Simmons
Luna Bear loves playing with her toys and is very food motivated. When she comes to work, she knows exactly what offices to visit for treats and belly rubs!
Blake
Dog Mom: Lindsey Douglas
Blake is a boxer who thinks he's a lap dog. He loves to run and play outside.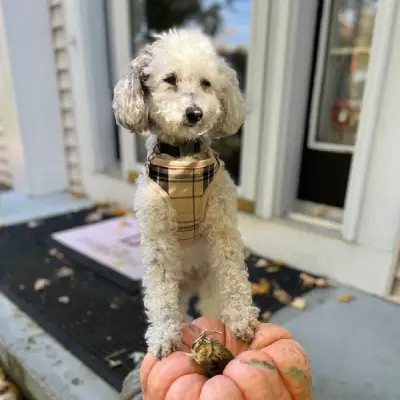 Benji
Dog Dad: Max Dowd
Benji is a Maltese poodle who loves to cuddle and run in the park. He loves a good chicken bone and will never say no to a piece of cheese.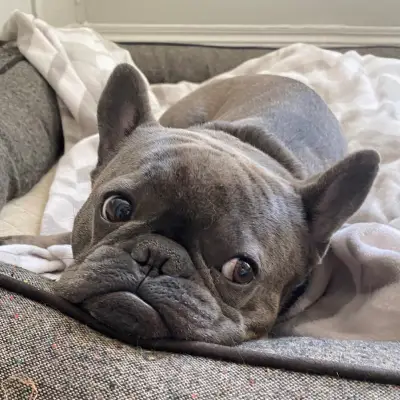 Smudge
Dog Mom: Vanessa Rice
Smudge's favorite activities are playing fetch with his ball or seeing his favorite coworkers in the office!
Riley
Dog Mom: Kelly Kinney
Riley's favorite activity is playing fetch.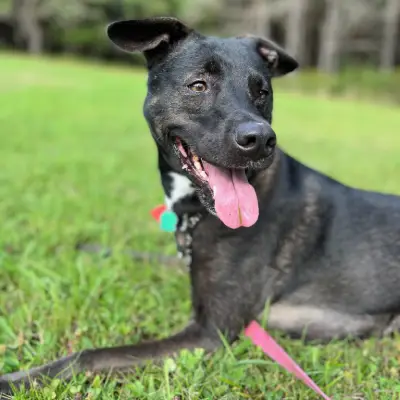 Rora
Dog Mom: Nicole Carroll
Aurora (aka 'Rora') loves to hike, chase squirrels and swim!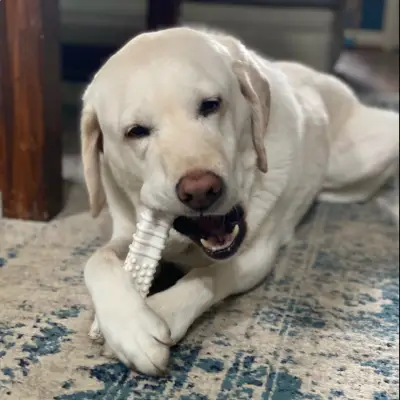 Gus
Dog Dad: Jeff Cook
Gus truly rules the roost at Cook HQ. He's a class act and super loveable.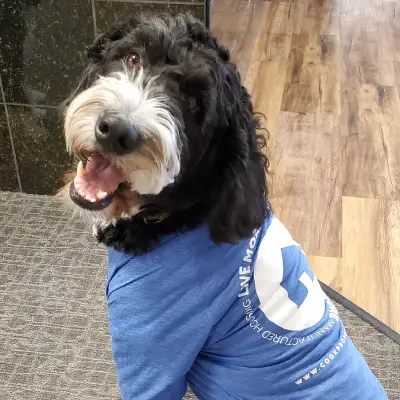 Jackson
Dog Mom: Katie Inkin
Jackson loves to model Cook apparel and is a very, very good boy loved be all who meet him.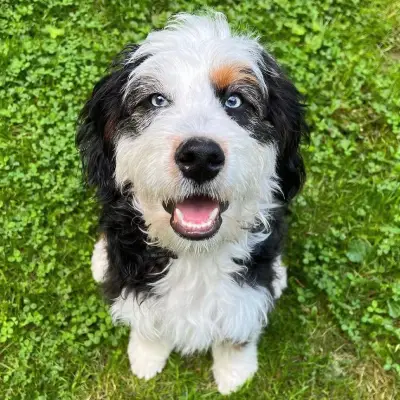 Oakley
Dog Mom: Katie Inkin
Oakley is just the sweetest boy. He waits by the door for his mama and enjoys a good cardboard tube to chew on.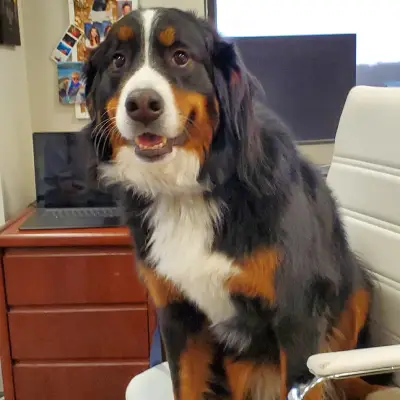 Penny
Dog Dad: Jeff Cook
Penny is a very good girl who loves to spend a day at the office with Dad.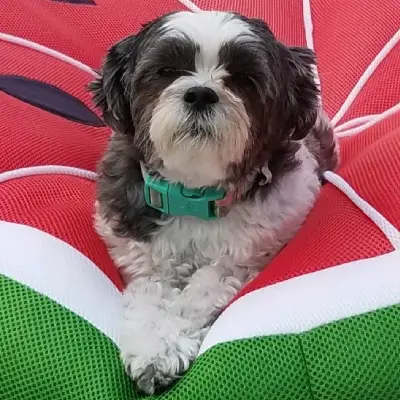 Ruby
Dog Mom: Courtney Janto
Little Miss Ruby is a pampered pup who gets the jitters when her mama's out of sight or forces her to wear a pig costume for Halloween.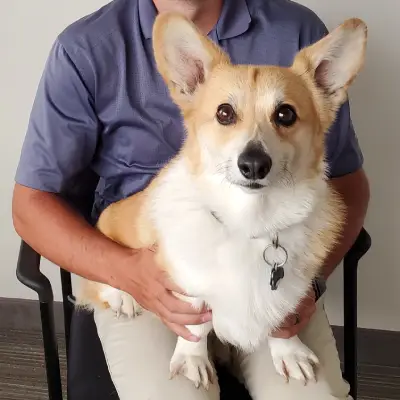 Winston
Dog Dad: Bill Heumann
Winston is quite the good boy when he comes to work with his dad. He especially likes being bribed with treats to strike the perfect pose!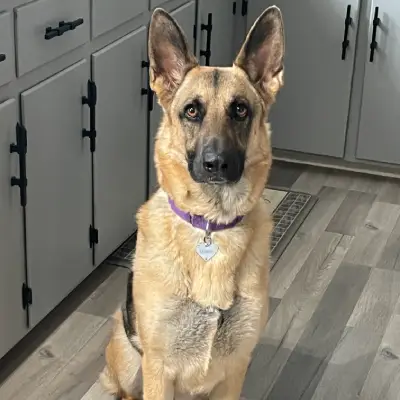 Jasmine
Dog Mom: Tina Close
When she isn't playing ball, Jasmine enjoys people watching out the window and waiting for the mail truck and Amazon delivery driver to stop by!
Leadership Team
Get to know the friendly faces behind New York State's largest owner/operator of manufactured housing communities.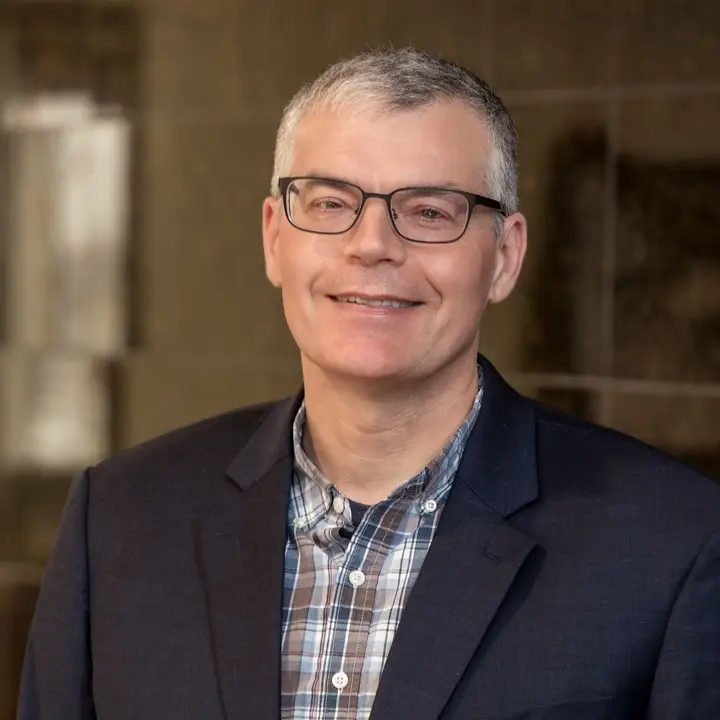 Jeff Cook
Managing General Partner & CEO
Jeff finds great fulfillment in the transformation of underperforming properties. Jeff holds a master's degree from Binghamton University in Public Administration. After getting his start in multi-family housing in 1997, Jeff purchased his first mobile home park in 2008.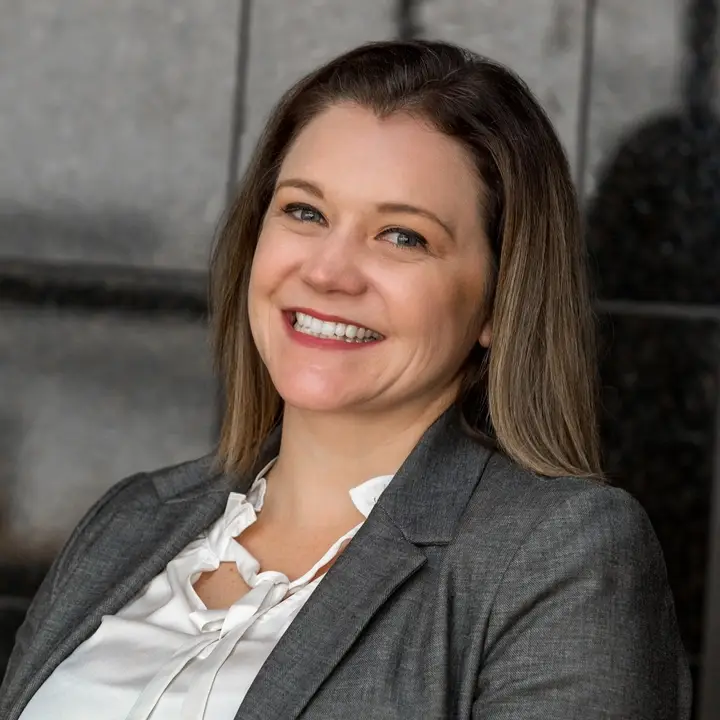 Courtney Janto
Chief Operating Officer
Courtney has a diverse real estate background including leasing, tenant relations, operations, and administration. Courtney designs and implements innovative procedures, allowing the company to effectively scale its operations.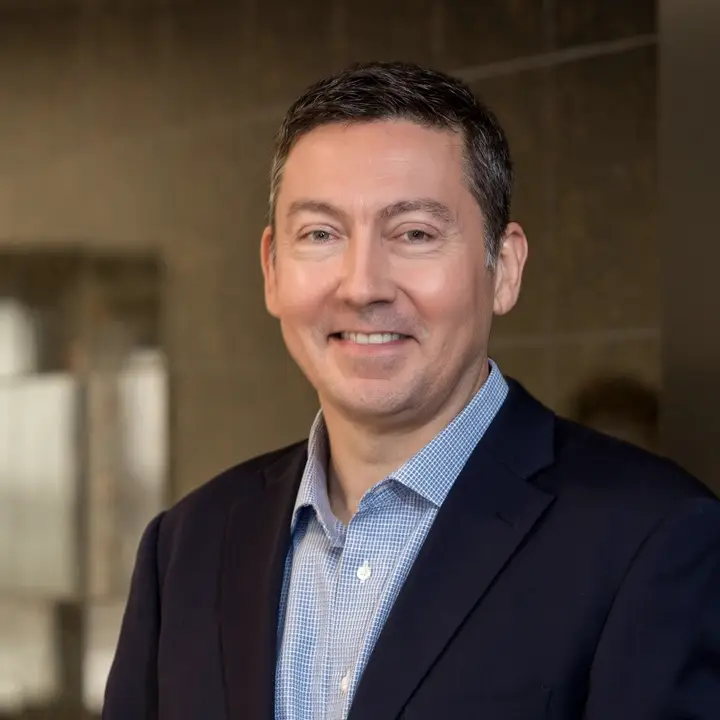 Scott Mulcahy
CPA, CFE, Chief Financial Officer
Scott has over twenty-five years of experience and has held several senior positions including CFO at Clearwater Organic Farms and President and CFO of eHealth Technologies. He has experience in capital raising/structuring, M&A, and helping companies prosper in high-growth environments.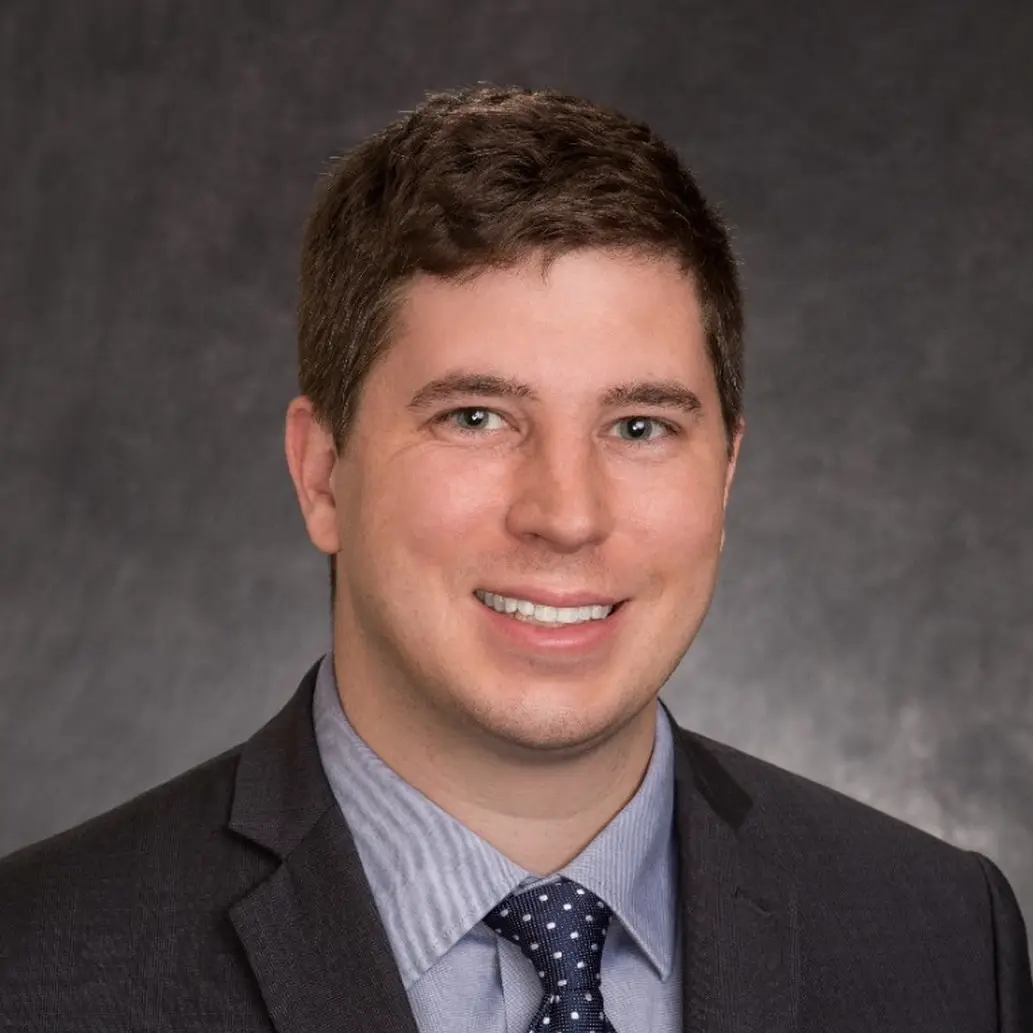 Steve Wuest
Vice President of Corporate Tax
Steve has over a decade of experience specializing in the financial and tax aspects of purchasing, selling, and managing rental properties.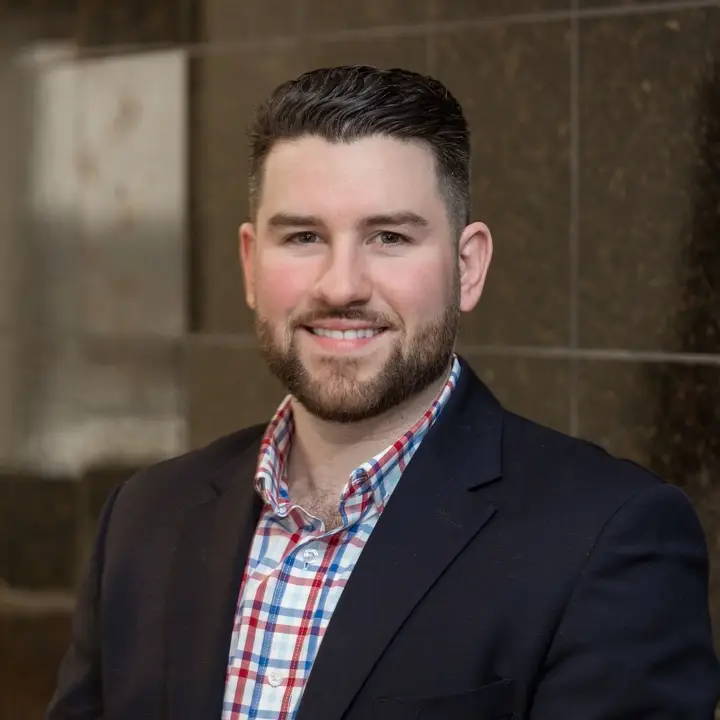 Maxwell Dowd
CPA, Director of Acquisitions
Max is responsible for sourcing, structuring, and financing investment opportunities. Prior to joining the Cook team, Max held positions in public accounting, real estate, and commercial mortgage banking.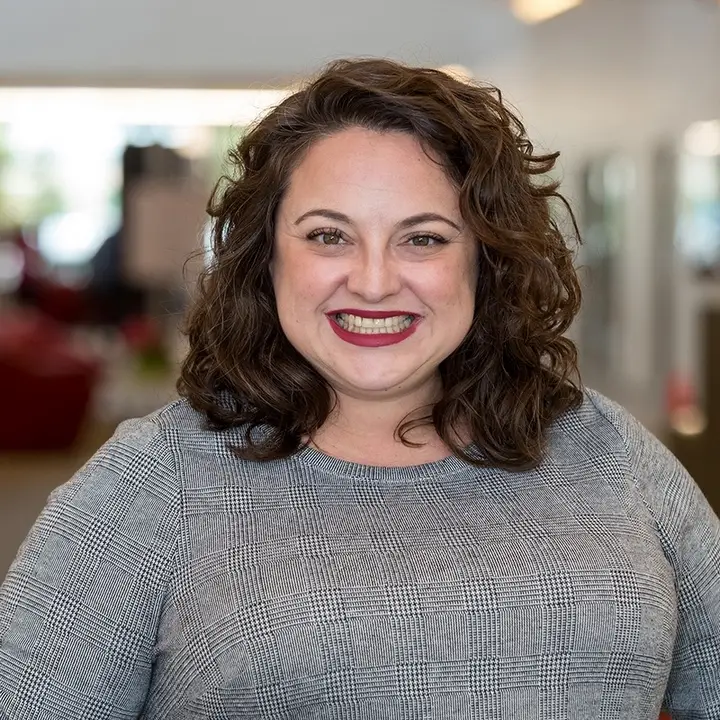 Amy Olds
Director of Marketing
Amy has over fifteen years of marketing experience within the real estate industry. She plays an integral role in developing and showcasing the Cook brand as the company continues on a path of rapid growth.
Whether you're looking for a job or a house, consider Cook Properties.