Quality Living at an Affordable Price
Discover the benefits of mobile home living and the value of Cook Communities.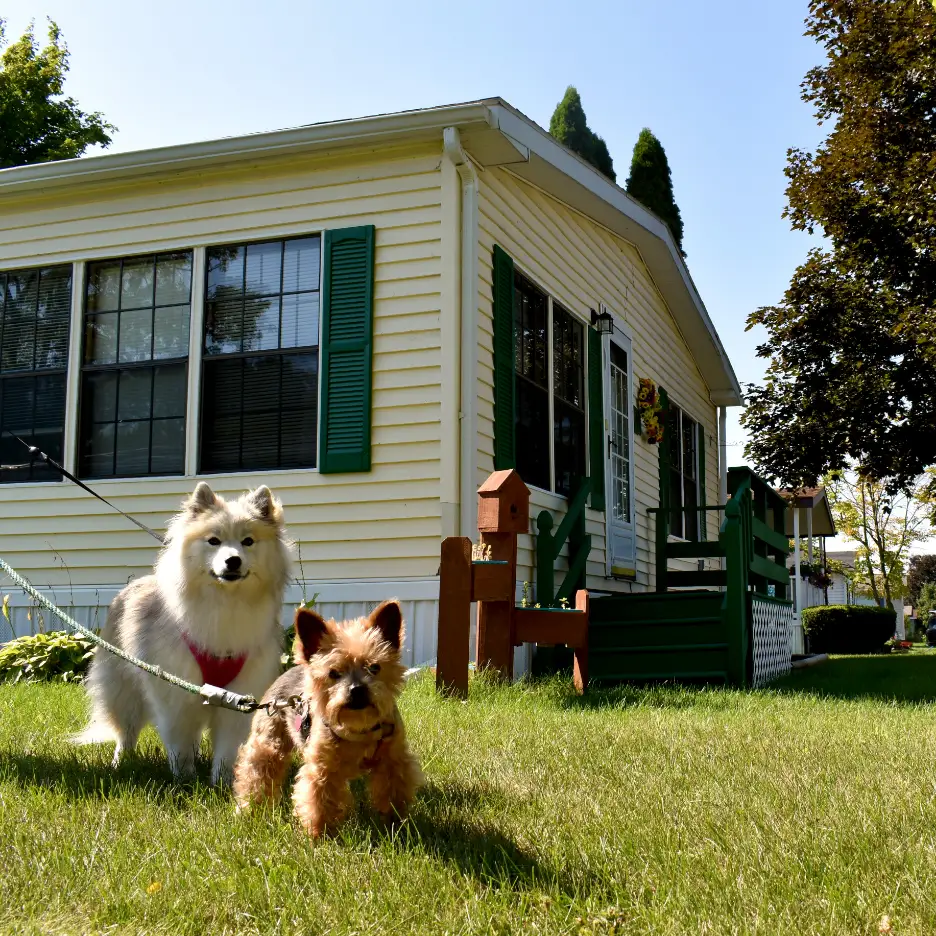 About Manufactured Homes
Today's manufactured homes offer high-quality construction and contemporary touches. Featuring open-concept kitchens, stainless steel appliances, and modern finishes, new manufactured homes provide the perfect backdrop to making family memories — all at an incredible value.
Every manufactured home since 1976 is built to federal building and safety standards under the HUD code. Each home meets strict requirements for structural integrity, fire resistance, energy efficiency, and more.
Fun Fact: The term "mobile home" is technically no longer correct for any home manufactured since the implementation of the HUD Code in 1976. The correct term is "manufactured home."
The affordability of manufactured homes is a direct result of the highly efficient building process. The controlled construction environment and assembly line techniques remove problems encountered during traditional on-site home construction, such as weather, theft, vandalism, and damage to building materials.
Much like other assembly line operations, manufactured homes benefit from the economies of scale resulting from purchasing large quantities of materials, products, and appliances. Manufactured home builders can negotiate substantial savings on many components used in building a home, and these savings are passed directly to the homebuyer. This allows a new manufactured home to cost about 50% less than a similar site-built home.
Manufactured homes often cost less than home, apartment, or condo renting and offer more square footage for the investment – along with privacy, yard space, door-side parking, and pride of ownership. This makes them a more stable, long-term option over yearly rental contracts with indiscriminate rate raises and hidden fees.
Manufactured housing communities also have the added benefit of being fully supported by community residence managers. This ensures everything around the property is well-maintained and all issues are addressed and resolved promptly.
Fun Fact: "Sense of belonging" is among the most frequent responses when residents are asked why they enjoy mobile home living.

About Cook Properties
Cook Properties is New York State's largest owner and operator of manufactured housing communities. Since acquiring our first manufactured housing community in 2008, Cook has grown to manage over 100 communities totaling 7,000 homes.
Located Where You Live
We're proud to offer a wide array of manufactured home options within our communities — from pre-owned homes to brand new models, we're sure to have the right home for you and your family. With neighborhoods ranging from Buffalo to Hudson, Cook has the perfect pad waiting for you.
Made For Real Life
Cook Communities are wonderful places to call home. Our responsive team provides reliable community management so you can enjoy a high quality of life in a safe and clean neighborhood.
Mobile home living in a Cook community offers:
Affordable homes with a sense of community
Minimal property maintenance thanks to dedicated park managers
Right-sized yards
Convenient locations
Lower utility costs
Pet-friendly options
25
Years in Business
7,000+
Mobile Home Lots
100+
Parks that Feel Like Home
Cook Values
We are committed to well-managed communities and resident relationships built on integrity. This means a better standard of living for all our residents.
Shared Success
Progress Over Perfection
Adapt & Innovate
Radiate Kindness
Keep it Fun